Laundromat/Dry Cleaning Invoice
Laundromat (Dry Cleaning):
Dry cleaning is a technique which is used for the people who cannot do their laundry in homes because of their commitments and other works. They avail this service which helps usual people to wash and dry their clothes which saves their time and cost.
Why Laundromat?
Initially, people used to fix their work themselves from doing everything on their own. With the passage of time, there came technology advancement and people started looking out to get help from such services. Which is why this service got an opportunity to flourish in the market because of heavy demand for this.
Tips & Tricks:
There are certain tips and tricks which you need to take care of before going to avail this service;
Strive for simple auto-machine procedure instead of going for the complex one it is better to opt for the easy service to get the best productivity and relatable better outcome.
Always smell the machine and check it twice before using. It can leave all the stink inside if anything is stayed in there and it is not clean.
Use or wash out the dryers before you use them.
Sort all the clothes before you leave for laundromat it can reduce issues while washing and drying the clothes.
Always have a big basket at home to sort the laundry and put it back after getting it cleaned and dried.
Before availing the service always remember to check machine settings and operate accordingly.
Benefits:
The benefit of availing this service is as follows;
It saves time and cost for the customer and washes out the clothes within no time.
Laundromat has the capacity to wash out a huge bundle in one go.
As laundromat has been designed for the public and commercial use which is why it has advanced technology in it which contains systems which home machines do not have.
Laundromat Invoice:
Laundromat invoice would be consisting of;
Invoice number and date.
Receipt number and served by.
Client details including name and address.
Laundry Service details.
The quantity of the object.
Price per unit.
Amount concluding all the objects.
Subtotal including taxes.
Preview Image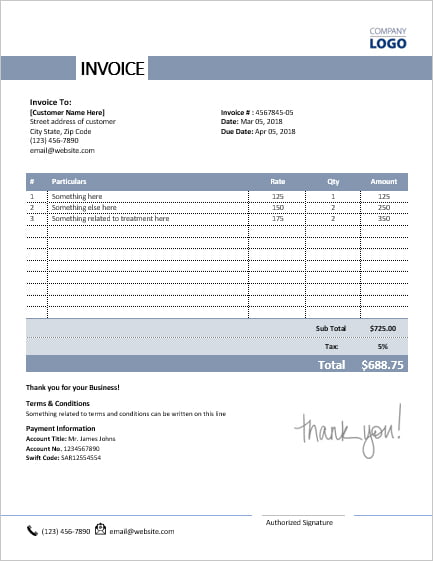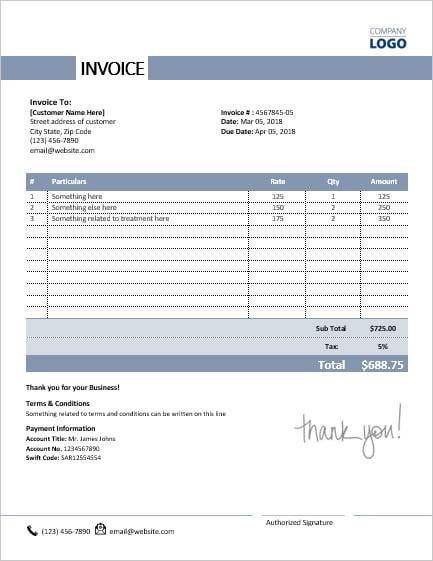 File Type: Microsoft Word (Contained in the Zip File)
File Size (zip): 90kb
File Size (MS Word): 103kb
Paper Size: Letter 8.5″x 11″