Download Cash Receipt and Invoice Templates in MS Excel – Clean & Elegant Design
There are many types of transactions carried out in business entities that require cash exchange. These cash transactions need to be supported and documented by invoices and receipts. These documents are very essential for the utilization in the accounting and finance departments of the company.
Whether an organization is large or small, it uses documents like the cash invoice template for its cash transactions. However many business individuals who are new to the industry have confusion regarding the cash invoice template and the cash receipts.
An official cash receipt is a recordkeeping tool that is maintained in the office or department of the company whenever a cash transaction takes place. This document is used for local use only and is useful for the managers and higher management individuals of a company. A Cash receipt may not follow any particular format or writing pattern. However, it is essential that all receipts should be properly documented and maintained for any future references.
The cash invoice on the other hand is used for goods and products which are in transit or movement. It is a document that has legal standing and expresses a transaction that involves the exchange of cash. It is used to record the sale of a product by a seller. The cash invoice may contain information about various details of the buyer and seller along with the goods being sold. The cash invoice may be used for various purposes and transactions.
In order to make it easy for you, we have created both Receipt and Invoice templates separately. You can look at their screenshots below along with download links.
Cash Invoice Template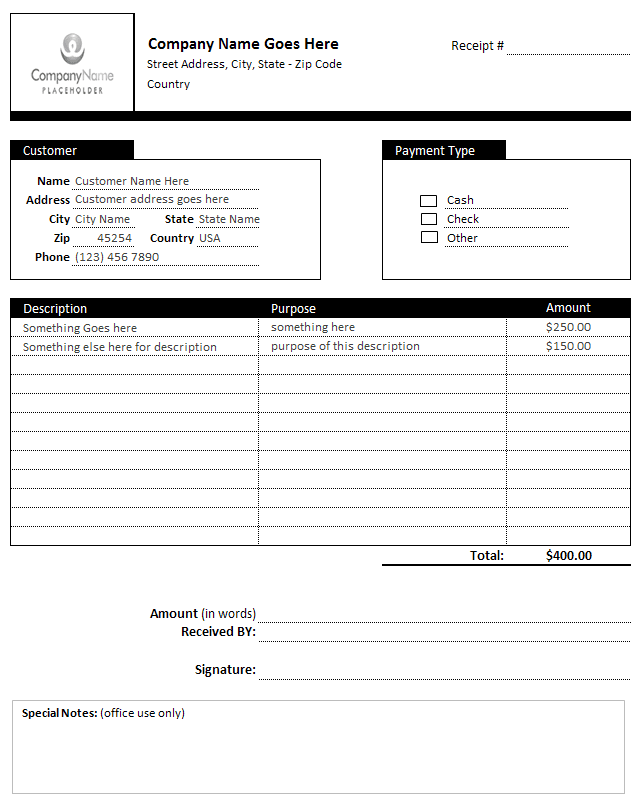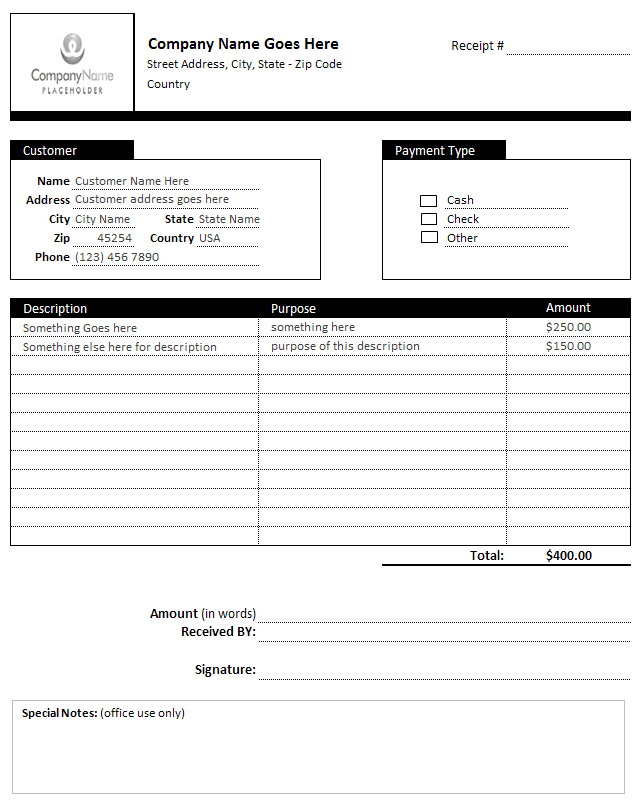 Cash Receipt Template