Sample Service Invoice
Service invoice is for the record keeping of the contracts made and the services obtained between two parties i.e. the host and the client. It helps pout in jotting down the fixed numbers and the rate or the price of the project that a client is going to get or ask the supplier. It makes things systematic and a view of it brings all the things clearly on list and makes it easy decision for a person either to continue with or having a comparison with another one. A copy of it is given to the client while the other is kept for the record keeping by the supplier.
This template is specially designed to take care of this need. In this Service Invoice template the top left corner is the space for the supplier's company address and the name. Below it, is the space for the client. The very right top corner is engraved with the date showing the time of the services obtained. Below are the tabular form having four columns; showing number, description, rate and the amount. The last total is made after adding sales tax to the sub total thus; making each thing very clear for the customer.
Find below the screenshot and a download link to download this template.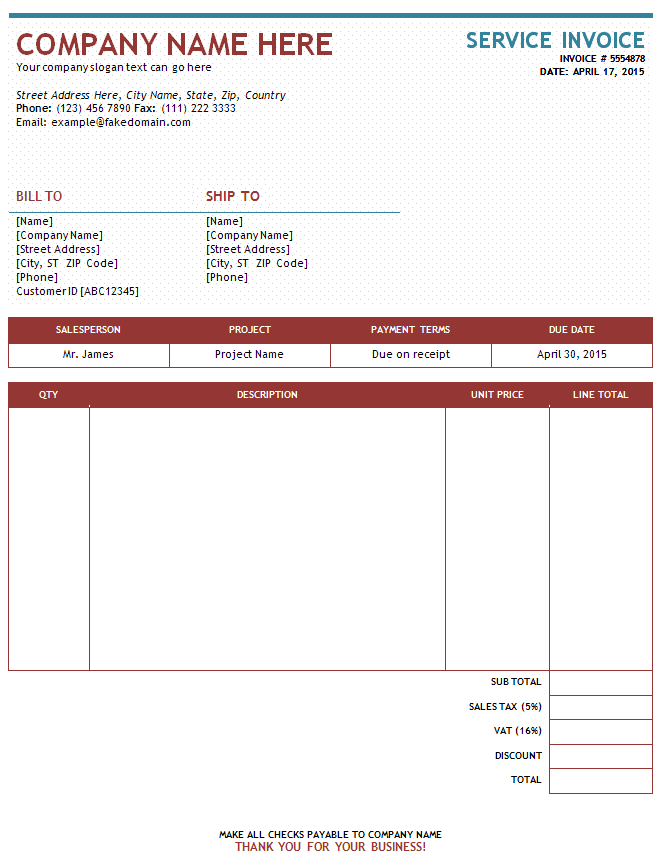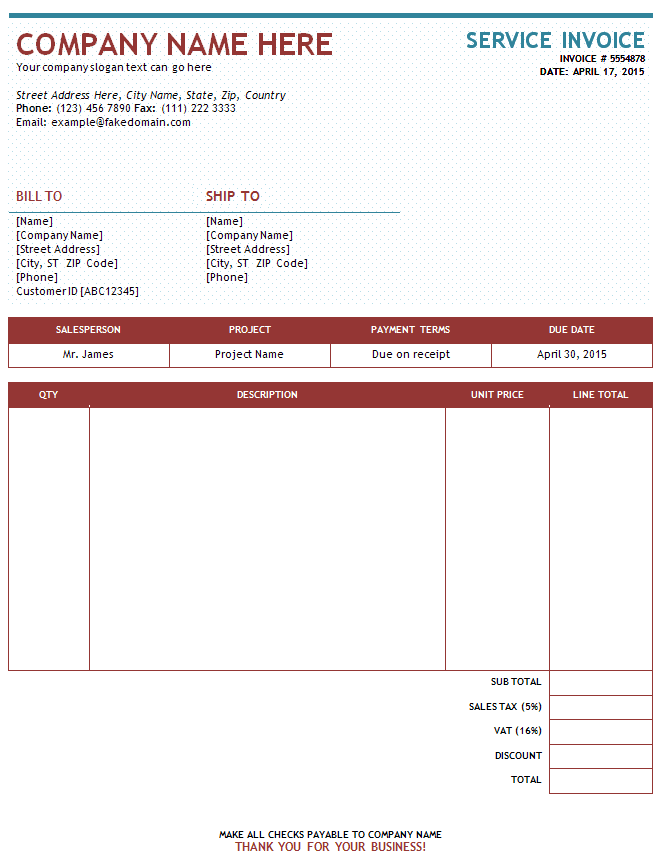 Click Here to Download this Invoice Template