Free Car Rental And Sales Invoice Templates for MS Excel
Whenever we utilize a cab service for our traveling needs, we are given the car invoice which is either provided instantly after we get off or is sent to our address after a couple of days. It shows the charges along with the traveling distances. The car invoice lists down all the basic details regarding the miles, the expenses, and the salaried amount for the driver.
Any other forms of expenses in the form of petrol filling, repairing charges are usually not included in the invoice as they are normally taken care of by the car operator service or individual. To make sure the additional expenses are not incurred, it is the duty of the car operator company to hire experienced and qualified drivers.
If you're running a car service company, then using this new Microsoft Excel car invoice template can bring amazing results for your business. It is a great tool that stores important details such as date of travel, expenses, traveling time, distance in miles, and many other important data for your needs. Through this impressive software, you no longer will need expensive programs for managing your business activities. It is completely free for users, so you just have to download it, enter the data, and witness the results which you are expecting.
This car invoice template is highly customizable. You now get to add details according to your own preferences. You can also create it using whatever colors you like using a long list of amazing features in the template. Below is a screenshot of this Car Rental Invoice Template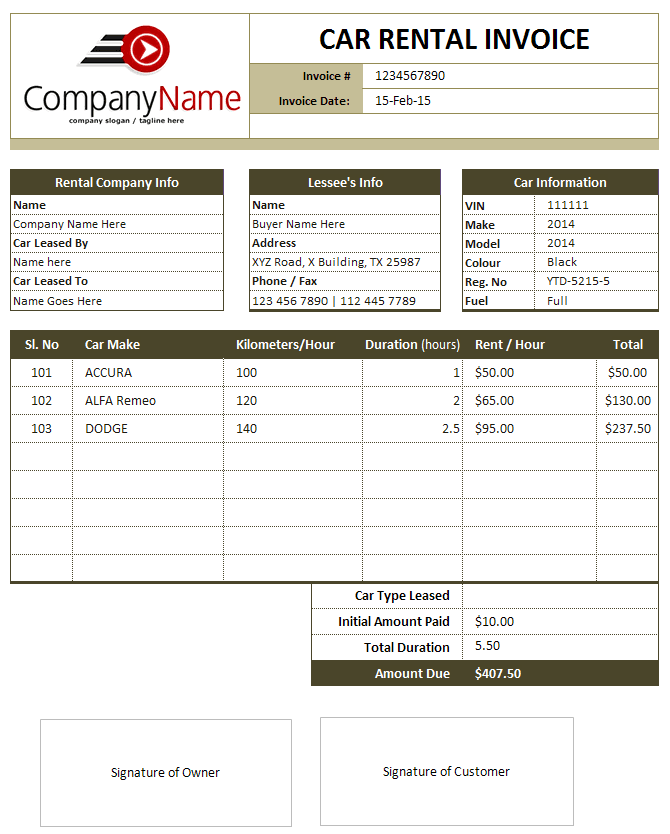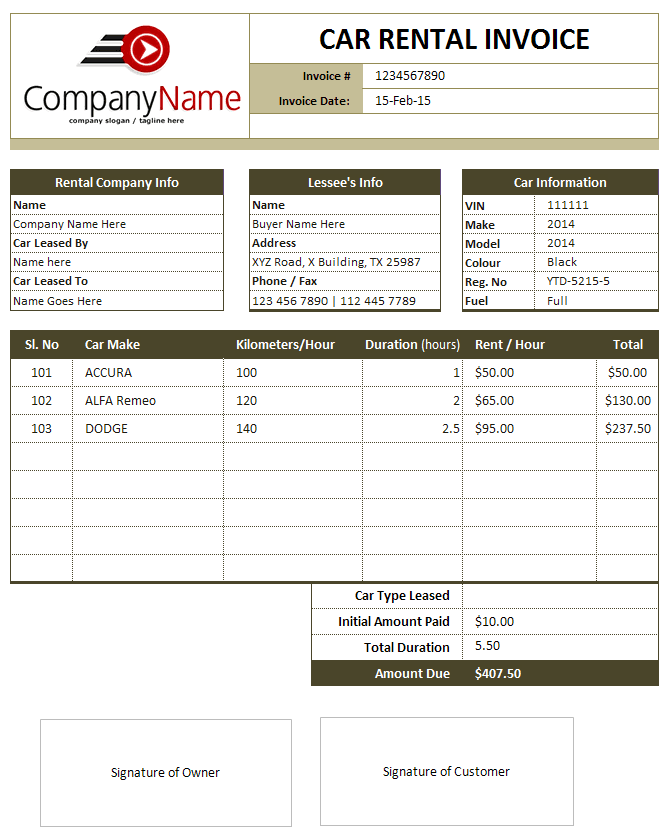 You can also download the Car Sales Invoice template as previewed below.