Auto repair invoice for a garage with tax
Here is an invoice template which will prove to be very professional and useful if you want it to be used for your garage services. You will find all the related information that you are looking for in this regards. This Auto Repair invoice template is designed in Microsoft Excel 2007 with the facility that you can easily change the predefined information with your own.
This template is divided into three parts. The upper left part is designed to list out all the parts information that are added/changed in the vehicle. In the right side, next to the parts section, you can add customer's name and order information along with vehicle's information such as Year, Make, Model, License No, Odometer, serial number, motor number etc. Just below this section, you can also list out all the other information about other accessories used. So go ahead, download this template, change it as you want and fulfill your desire work.
Find bellow the preview of this Invoice template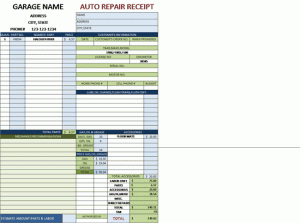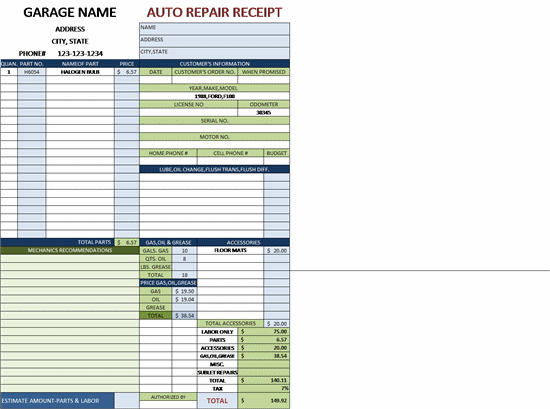 Click the button bellow to download this Auto repair invoice for a garage with tax Template