Service Invoice Template with Tax and Parts Details
This is a very detailed and expressive Service Invoice template created with a wonderful layout. This template is specially designed for those who want to bill their customers for the equipments/parts used along with their provided services. You can add sales tax for both the services and parts separately. All these things ( Service, parts and tax) are calculated separately. You can add multiple services and parts detail on separate rows. All these distinguish features discriminate this template from others.
This useful service invoice template has been created using Microsoft Excel 2007. So you can use and customise this template very easily using a computer that has MS Excel installed in it.
Using this wonderful Template you can:
Add your company logo along with Company Name and Address
Write down the  Sold To details
Write the details of the place you provided services at
Write the  Sales Tax on parts
Write down the Sales Tax on Labour
Add multiple parts or services details along with the price. All the prices will be automatically calculated to sum up a Grand Total.
Add your comments if there are any
Below is the download link and preview of this Wonderful Service Invoice template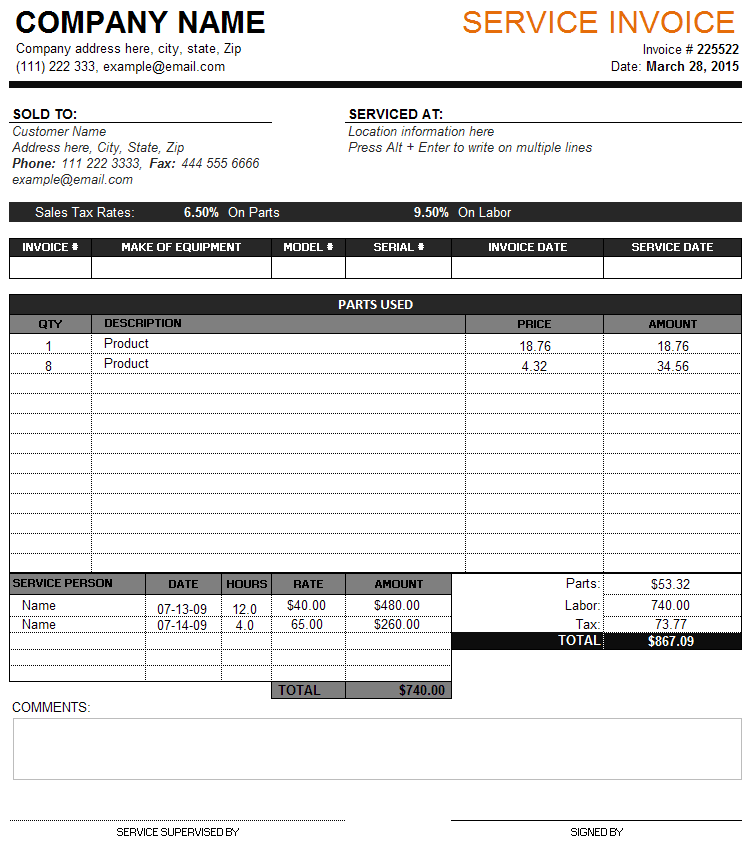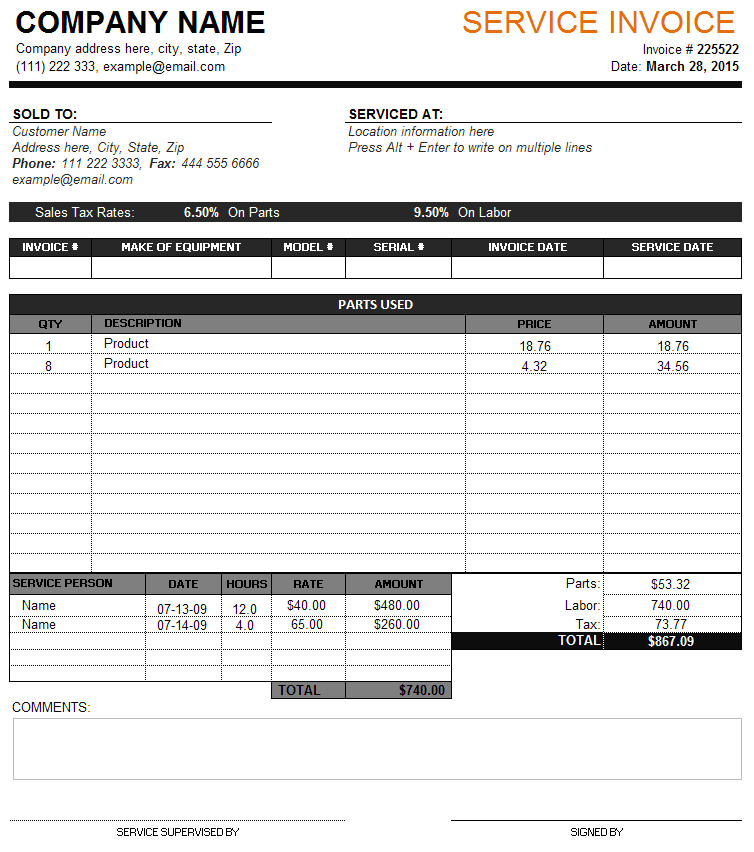 Download Service Invoice Template
.